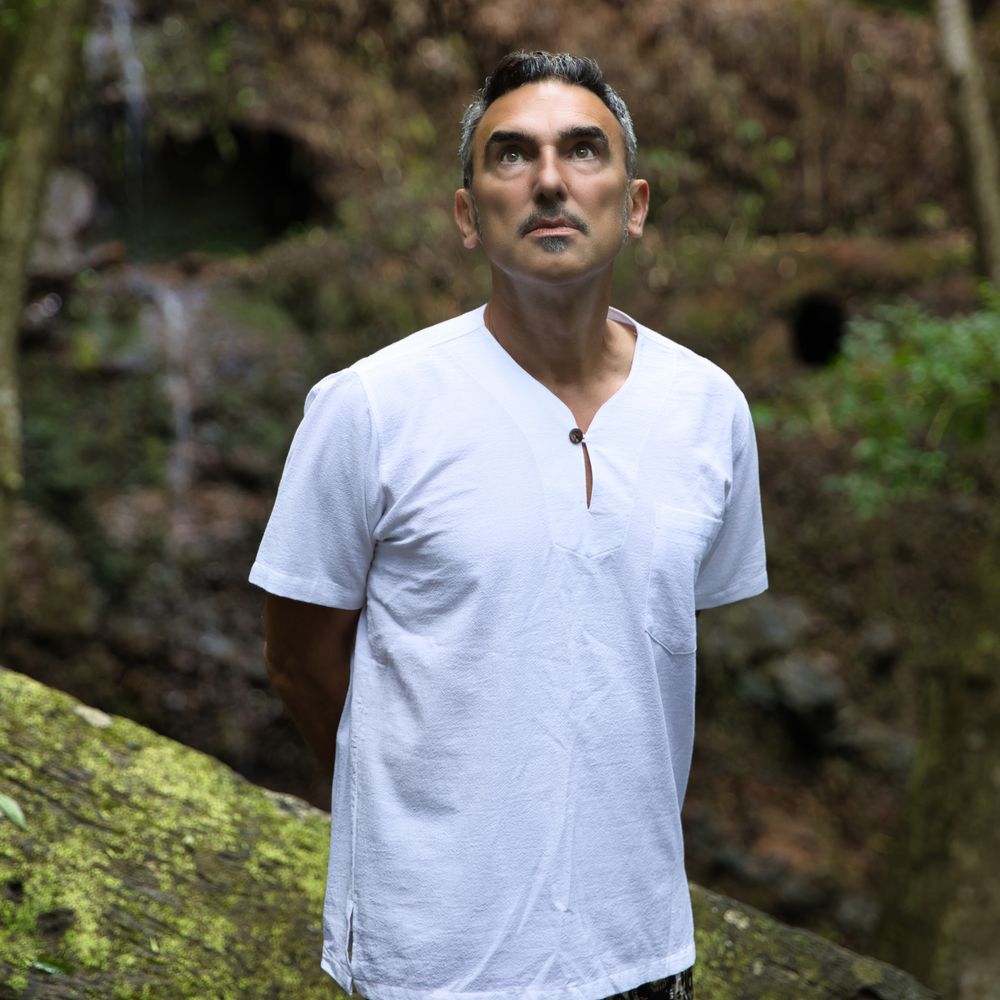 Gianfranco Pescetti is a composer and producer who currently resides on the Hawaiian island of Maui. Hailing from the Tuscan Island of Capraia he previously lived in France for a few years before moving to the United States to continue his music career.
Pescetti draws inspiration from a diverse range of musical genres, including chill wave acts like Tycho, Aphex Twin, and Boards of Canada, as well as legendary artists such as Depeche Mode and The Cure. His sound has been favorably compared to Flying Lotus, Thundercat, Aphex Twin, and Jean Michel Jarre.
Pescetti's artistic background is diverse, having studied ballet and danced professionally while also pursuing his love of music through music lessons and recording in his late teens.
In 1988, Pescetti moved to San Francisco, where he became an active member of the city's lively music scene and played bass guitar for multiple bands. After his stint with his last band, 14 Mission, Pescetti took a break from music to pursue a degree in Landscape Architecture. He recorded his debut album, "Love is Rain," In 2004, but it wasn't until 2014 that it was released while he was completing his studies.  He is now back in the game and is gearing up to launch a new album in the fall of 2023, preceded by three fresh singles, "Sundog," "Clownspunk," and "The Wake." Additionally, in 2023 he has released a dance cover of the jazz classic "Fly Me to the Moon" as a side project, separate from his forthcoming album. His latest work leans towards instrumental atmospheric electronica with a dance vibe, incorporating elements of modern indie rock.